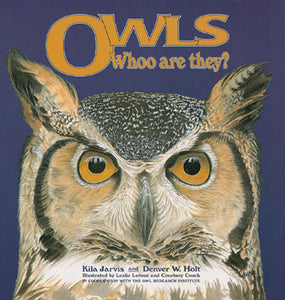 Owls, Whoo Are They?
Written by Kila Jarvis and Denver Holt & Illustrated by Leslie Leroux and Courtney Couch
From tufts to talons, you will learn fascinating, up-to-date facts about all 19 species of owls found in the United States and Canada. Includes 36 full-color illustrations, 10 anatomical line drawings, glossary and index.
For Ages 8 and Up
64 pages, 8.375 x 9, paper